Welcome to the Official LawBreakers Wiki
Welcome to the Official LawBreakers Wiki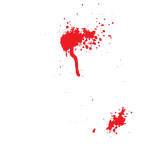 The
LawBreakers
reference written and maintained by the players.
Please feel free to contribute by creating new articles or expanding on existing ones.
Beat gravity into submission in LawBreakers, an exhilarating new first-person shooter where even the laws of physics can be shattered, creating unprecedented gravity-based combat, resulting in an ever-evolving and bloody arena. Master a cast of Anti-heroes to conduct a savage symphony of vertical role-based combat across a rebuilt American landscape in this mature multiplayer FPS from industry veteran Cliff Bleszinski and Boss Key Productions.
LawBreakers

is a sci-fi first-person shooter game currently in Beta Access, developed using Unreal Engine 4 and published by

Nexon

.