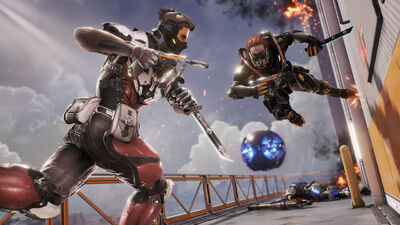 The following will serve as a basic guide for LawBreakers. This page will be updated as more information for the game is released. If you would like to contribute to the community please feel free to add below.
FAQ
[
]
When will this game be released?
LawBreakers will launch on the 8th of August, 2017 in North America for $29.99 for the basic version or the Deadzo Deluxe Edition for $39.99 USD.
Basic gameplay
[
]
Move around the Map in LawBreakers with W, A, S, D, and use your abilities by hitting SHIFT, Q and E. Most Roles have two Weapons, that you can switch between using the mouse wheel. You can also fire behind you by hitting CTRL.
Tips and Tricks
[
]
See also
[
]
Trophies - Information on how to obtain specific trophies.